Wheel Alignment & Geometry Setup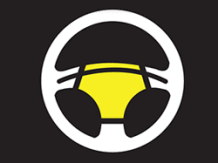 OEM SETTINGS
We have the latest Supertracker system which allows us to accurately measure and adjust wheel alignment and geometry in-situ using the Manufacturer standard Wheel alignment and geometry specifications, optimising tyre life and reducing un-even wear on your tyres whilst maintaining the OE handling.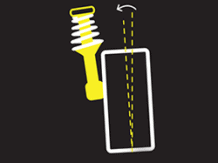 FAST ROAD SETUP
If you are looking for a more agile setup we have the knowledge and expertise to set up your vehicle to accommodate. Using the latest Supertracker equipment we can carefully adjust your settings outside of the OEM standard parameters, enabling you to enjoy more responsive feedback and precise handling.
TRACK SETUP
If like us, you enjoy taking your vehicle on track days, we have plenty of experience in track specific setups. Having built up our knowledge in some of the UK's leading race series, we can set your car up to handle like its on rails, enabling you to push your car hard and get the most out of your track experience.
What is Wheel Alignment and Geometry Setup?
There are various terms to describe essentially the same thing; which way your vehicle's wheels are pointing. This 'wheel alignment' can have a profound impact on the behavior of the car, even with the most subtle change.

Put simply, during a wheel alignment we precisely measure the toe and camber angles of your vehicle and castor (upon request). We then precisely adjust these measurements to the specification required, be it OEM, fast-road or track use. There a lot of factors which contribute to the correct wheel alignment such as state-of-the-art equipment and competent technicians and at Regal Autosport have both. Below is a simple overview of Toe, Camber and Castor.
Toe in and Toe out
Measured by us by up to a 100th of a mm, positive toe, or toe in is the front of the wheel pointing towards the centreline of the vehicle. Negative toe is the opposite, as show in these images. Toe is usually referred to as "tracking".
Camber Angle
Measured by us in degrees and minutes, negative camber is when the wheel points into the vehicle whereas positive camber is the opposite.
Caster angle
Measured by us in degrees and minutes, castor is the angular displacement of the steering axis from the vertical axis of a steered wheel. Positive castor is when the steering axis is towards the rear of the vehicle and negative the opposite.
Suitable for Lowered Vehicles
Our system can operate with vehicles that have small amounts of clearance, such as race cars with large splitters and low tyre to arch clearance.