MK8 GOLF R SERVICE SCHEDULE - TIME & MILEAGE BASED
From the factory the MK8 Golf R comes with the 'QI6' PR code. This means the oil change interval is set at 30,000km / 18,600mi or 24 months (whichever comes first). However, the ECU determines the service routine depending on many different variables including distance travelled, fuel consumption, load, particulate filter load, thermal loading of oil over time and overall oil quality deterioration. Therefore the oil change interval is variable depending on what the ECU decides.
For the majority of our customers, we have seen that their ECU has decided that 9400mi or 12 months (whichever comes first) is the oil change interval. This, alongside the advice from VW for flexible servicing (long service intervals) are ONLY if the car is driven with minimal engine loading, regular long distance trips and a regular minimum distance of over 25mi, we are recommending our Golf R customers to service their vehicles at 9400mi or 12 months.
However, if you do drive your MK8R with minimal engine loading and regular long distance trips we can of course offer you flexible servicing.
Service Item Schedule - Time and Mileage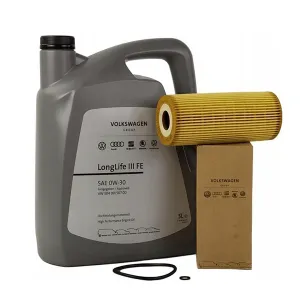 Engine Oil and Filter - 24 months/18k miles
Replacing the engine oil and engine oil filter is the number one essential servicing requirement. Volkswagen recommends replacing the engine oil and engine oil filter every 18k miles or 24 months, which ever comes first. The MK8 Golf R runs a 0W30 Long-life specification oil.
Spark Plugs - 36 months/40k miles
Replacing the spark plugs regularly is an important part of maintaining your vehicles performance. Aged spark plugs can cause the engine to miss fire and run poorly. Volkswagen recommend the plugs are replaced every 3 years or 40k miles, whichever milestone is reached first.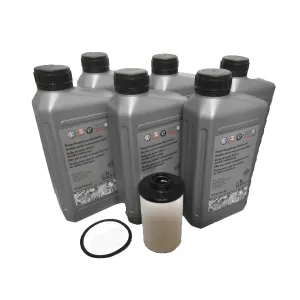 DSG Fluid and Filter - 80k miles
The DSG gearbox requires a refresh of the oil and filter every 80k miles, however there is not a time limited schedule for servicing. Following the service intervals on the DSG gearbox is essential to maintaining the operation of the DSG unit.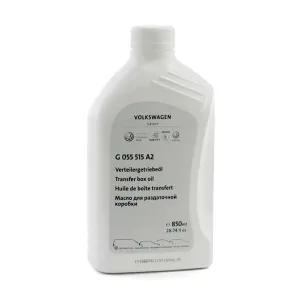 Haldex Oil - 48 months/40k miles
The Haldex system is a key part of the 4WD system on the MK8 Golf R. The Haldex fluid requires replacing every 4 years or every 40k miles, whichever milestone is reached first.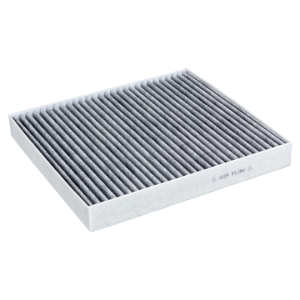 Pollen Filter - 24 months/40k miles
Replacing the Pollen filter is essential to keep the cabin of your MK8 Golf R free from small particles such as dust and pollen. Pollen filters need to be regularly replaced as over time they can become clogged with small particles and fitting a new filter will keep the system working effectively.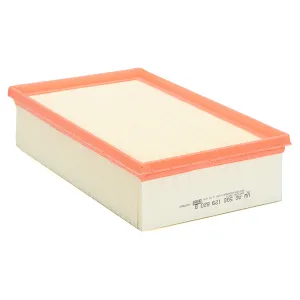 Air Filter - 60 months/60k miles
The Air filters main function is to prevent small particles from entering the engine via the air intake system. This prevents the engine having running issues die to poor air flow. It is recommended that the air filter is replaced every 5 years or 60k miles, whichever milestone you reach first.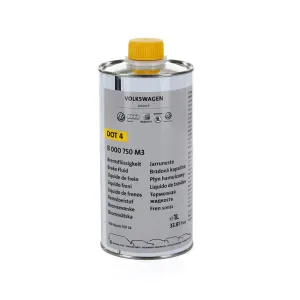 Brake Fluid - 24 months
The brake fluid in your vehicle should be replaced every 2 years, irrelevant of the mileage you have covered. This is to ensure the correct operation of your braking system. If fluid is not replaced regularly there is a risk of moisture building up within the system.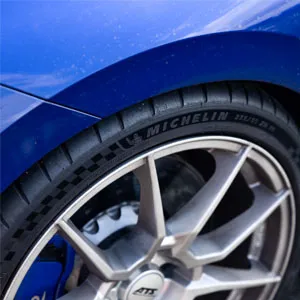 Inspection
Every service includes a variety of inspections on the key components of your MK8 Golf R. This include brake wear, tyre tread, lighting, key fob batteries and many others. We follow the specified manufacturer requirements on all servicing we carry out.
Time based Service Schedule for MK8 Golf R
| | 12 Months | 24 Months | 36 Months | 48 Months | 60 Months | 72 Months | 84 Months | 96 Months | 108 Months | 120 Months |
| --- | --- | --- | --- | --- | --- | --- | --- | --- | --- | --- |
| Engine oil change | X | X | X | X | X | X | X | X | X | X |
| Brake fluid change | | X | | X | | X | | X | | X |
| Pollen filter change | | X | | X | | X | | X | | X |
| Spark plug change | | | | X | | | | X | | |
| Haldex oil change | | | | X | | | | X | | |
| Air filter change | | | | | | X | | X | | |
| DSG oil change | | | | | | | | X | | |
Mileage based Service Schedule for MK8 Golf R
9400
18800
28200
37600
40000
47000
56400
60000
65800
75200
80000
84600
94000
103400
112800
120000
Engine oil change
X
X
X
X
X
X
X
X
X
X
X
X
Brake fluid change
X
X
X
Pollen filter change
X
X
X
Spark plug change
X
X
X
Haldex oil change
X
X
X
Air filter change
X
X
DSG oil change
X
MK8 Golf R Service Schedule Form