The DSG gearbox can be found in a wide range of Volkswagen (VW), Audi, Skoda and SEAT vehicles. The DSG system is a reliable and durable gearbox, however there are a few common faults that can be diagnosed and repaired. In most cases the main dealer will condemn the complete gearbox and the costs involved can surpass the value of the car they are fitted in. Here at Regal Autosport we specialise in DSG Repairs. In 98% of failures the DSG unit can be repaired at a fraction of the cost of a replacement gearbox. DSG repairs are carried out in house by our experienced technicians. The Mechatronic unit is the most common component to fail, although this is sometimes a result of an internal component failure. All Mechatronic repairs come with a Lifetime guarantee.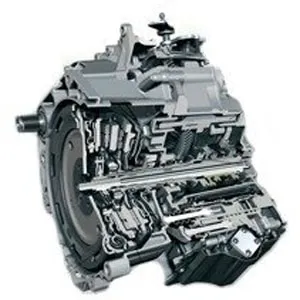 DQ200 - 7-Speed Dry Clutch
The DQ200 is the first 7-speed DSG unit and the only one fitted with a dry clutch. Fitted on VAG-cars from 2007 to the present day and usually in Petrol and Diesel cars with an engine capacity up to 1.9L.
Common Issues Include: No gear engagement, No drive, No reverse, Main fuse continually blowing and EPC light on dash.
Common Fault Codes: P189C (06300), P0562 (16946/001378), P1604 (005636) and P17BF (06079).
DQ250 - 6-Speed Wet Clutch
The DQ250 is the predecessor to the DQ200, it is also known as an 02E/0D9 Gearbox. This gearbox has been used in the VAG range since 2003. There are no common faults with this gearbox and it is renowned as a solid gearbox.
Common Issues Include: PRNDS Flashing, Loss of forward and reverse gears, Dropping out of gear whilst driving and no communication to the gearbox ECU
Common Fault Codes: P0751 17135, P0756 17140, P0761 17145, P0766 17150, P0746 17130, P0776 17160, P0716 17100, P0722 17106 and P1707 18115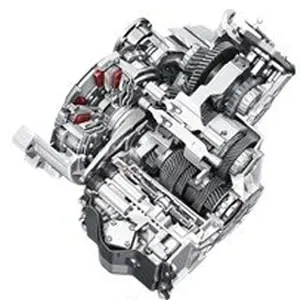 DQ380 - 7-Speed Wet Clutch
The DQ380 entered production in 2015 and is mainly found in the VW Golf GTi 7 Speed variant. It is also referred to as the 0DE gearbox.
Common Issues: Worn Clutch Packs, Poor shifting, Shifting at low rpm's and Slow changing under hard acceleration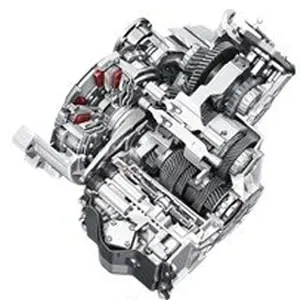 DQ381 - 7-Speed Wet Clutch
The DQ381 is the 4WD version of the DQ380, it is mainly found in the newest generation of VW Golf R and Audi S3 7 speed DSG variants. The DQ381 has a higher torque capacity than the DQ380.
Common Issues: Worn Clutch Packs, Poor shifting, Shifting at low rpm's and Slow changing under hard acceleration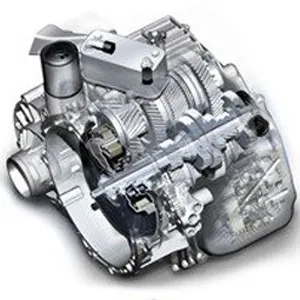 DQ500 - 7-Speed Wet Clutch
The DQ500 DSG box is also known as the 0BH/0BT gearbox and started life in the VW transporter range of vehicles due to it being the strongest DSG variant. It is also used in the latest Generation RS3 and TTRS as it can handle the higher power outputs of these vehicles.
Common Issues Include: Excessive clutch slip in 2nd Gear, Shifting at extremely low rpm's (Droning) and slow reactions under hard acceleration